Part 3 of what has inadvertently turned into a series on Turkish women in academia. New APPS's analysis of 'why' women are better represented in Turkish academia than elsewhere: 04 May 2013 Why are there so many female academics in Turkey? Feminist philosophers drew attention to this THE  article on gender equality in academia. The article highlights striking differences...
THE Global Gender Index | Features | Times Higher... →
In this year's Time's Higher Education Gender Index, Turkey was top ranked in terms of [lack of] gender disparity in the faculty of its top universities: "One country, however, comes close to achieving an equal gender split. In Turkey, 47.5 per cent of staff at the top five universities are female." 
The bridge in Turkey that vanished overnight In an act of great audacity, a bunch of thieves have stolen a whole bridge in one night. And they are not the only criminals with big targets Metal bridges beware, you are a target for thieves. Photograph: Alamy Are you in the market for a 22-tonne bridge? Is there an 82ft gap that you're aching to span? If so, and assuming you like to play...
Turkey: Trying to Impose an Abortion Ban in Fact, if Not in Name? February 13, 2013 - 3:05pm, by Dorian Jones  Turkey EurasiaNet's Weekly Digest Abortion Rights Turkish Politics After public pressure forced him to back away from a head-on effort to drastically curtail abortion rights in Turkey, Prime Minister Recep Tayyip Erdoğan is resorting to back-door methods to get his way, women's...
Watch
(via ODTÜ yazdı: Viva Chavez - Radikal WebTV)
Two detained for stealing jet fuel through tunnel dug from sitting room in Istanbul ISTANBUL – Doğan News Agency DHA photo Police have arrested two people for allegedly stealing jet fuel from a NATO pipeline, through a tunnel dug from their sitting room in the Sancaktepe district of Istanbul. The police discovered the tunnel after receiving complaints from neighborhood residents about an...
Hundreds Stand Up Against Hotel Project in Haydarpaşa Hundreds of political party members, young activists and other opposition groups demonstrated on the steps of Istanbul's century-old train station on Wednesday night, protesting the municipality project to transform the station into a hotel. Beyza KURAL beyza@bianet.org İstanbul - BIA News Desk 22 February 2013, Friday ...
Sealed Under Turkish Mud, a Well-Preserved Byzantine Chapel Myra-Andriake Excavations DISCOVERY A section of the 13th-century chapel at Myra. By JENNIFER PINKOWSKI DEMRE, Turkey — In the fourth century A.D., a bishop named Nicholas transformed the city of Myra, on the Mediterranean coast of what is now Turkey, into a Christian capital. A vibrant fresco that is unusual for Turkey was perfectly...
Neolithic remains found in Turkey Published: Jan. 10, 2013 at 8:06 PM ISTANBUL, Turkey, Jan. 10 (UPI) — An archaeological excavation has uncovered human bones from the Neolithic period in a district of Istanbul in Turkey, local media reported. The 8,500-year-old remains were unearthed in a dig directed by the Istanbul Archaeology Museum about 150 feet from the coast at the site of a...
Students attack anti-Darwinism fossil exhibition in Turkey BURSA - Anatolia News Agency A group students in Bursa have vandalized a fossil exhibition at Uludağ University, damaging the fossils. People who damaged the artifacts are supporting Darwinism and are leftists, say officials. AA photo A group of 30 students in Bursa have allegedly vandalized a fossil exhibition at Uludağ University,...
Locals Rally Against Construction in Cappadocia The construction of two hotels in Turkey's historical Cappadocia have been suspended after massive protests from local residents who said the city's culture preservation council allowed many other controversial projects. Nilay VARDAR nilay@bianet.org Nevşehir - BIA News Desk 12 December 2012, Wednesday After the...
Turkey turns to human rights law to reclaim British Museum sculptures Two marble statues from the Mausoleum of Halicarnassus. Photograph: The Trustees of the British Museum Human rights legislation that has overturned the convictions of terrorists and rapists could now rob the British Museum of sculptures created for one of the seven wonders of the ancient world. A Turkish challenge in...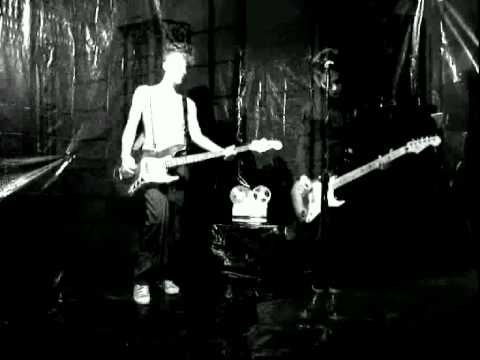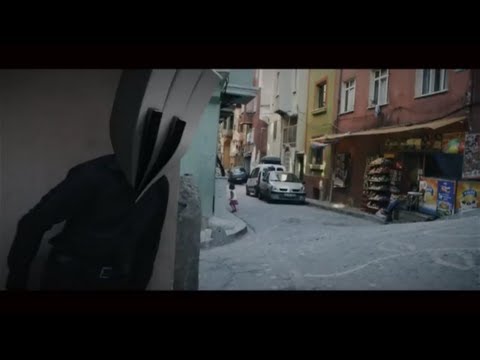 Fenerbahce, LGBT supporters join forces for Turkish gay referee ISTANBUL - Doğan News Agency DHA Photo Teams made up of Fenerbahce fans and LGBT supporters recently faced off in a match to express support for Halil İbrahim Dinçdağ, a gay referee who has been waging a legal battle against the Turkish Football Federation for dropping him over his sexual orientation. Left-leaning fan group...